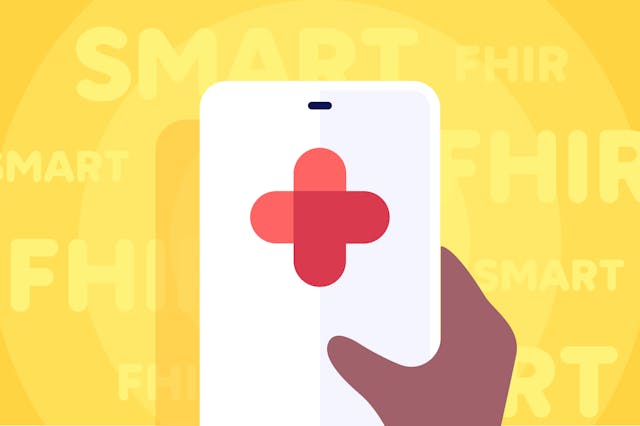 What Does the Future of Healthcare Look Like? 

Jennifer Blumenthal
CEO
Sep 01, 2021
Healthcare in 2021 is nothing like healthcare ten years ago. The biggest differences are found in the gradual integration of technology into the management of our health, particularly from the patient-end of the experience. Jumpstarts to the healthcare system—such as the HITECH Act, Cures Act, and even the recent pandemic—have forced certain technological trends to catch on much faster than usual to meet demands for innovation. Here are a few directions healthcare will take which are sure to pick up speed over the next several years. Fasten your seatbelts!
The Rise of Telehealth
The 2020 COVID-19 pandemic all but secured telehealth's place in healthcare for good. Once an emerging technology, the use of virtual health visits became a necessity while struggling practices and providers navigated the worldwide lockdowns and quarantines. Telehealth not only allowed physicians to speak with, diagnose, and treat their patients in safety, but also proved convenient for patients who preferred to be seen without leaving their homes. In fact, over one third of health-related visits throughout last year were conducted via telehealth.
More and more practices are investing in telehealth ever since the pandemic flared up in order to cope with the virtual option's surge in popularity. After all, receiving care from home not only increases the accessibility of check-ups, follow-ups, and evaluations—it also improves the speed and convenience of such appointments, leading to savings for both the patient and the provider. COVID-19 sparked a revolution for telehealth, and it isn't dying down any time soon!
Better Management for Chronic Diseases
Chronic diseases include lifestyle illnesses like diabetes, cancer, and a tendency for strokes, but others like Crohn's disease, Lyme disease, and Lupus are relatively recent discoveries, with their first diagnosed cases appearing within the last 100 years or so (Lyme disease was first diagnosed in 1970!). As a result, some chronic illnesses are not well understood and have been handled by professionals with mild skepticism and caution. But seeing as six in ten Americans live with at least one chronic disease, physicians are continually researching better methods of managing the symptoms of these setbacks.
One up-and-coming solution to the problem includes artificial intelligence. Many technologies and apps are recognizing the need for keeping a consistent watch on patients with chronic diseases. Whereas a doctor can't be constantly with their patients to monitor for symptoms, specialized A.I. technologies designed to track pain, diagnose problems, and store findings are already passing clinical trials throughout the world. In the coming years, it is expected that artificial intelligence will make up the bulk of chronic disease management technology.
Patient Empowerment
The future of healthcare is deeply centered around giving patients greater control over their own health. Without emphasizing patient health as the primary goal of healthcare, the industry simply cannot move forward. Although this sounds like a no-brainer, don't forget that the traditional healthcare approach involves patients filling out stacks of papers and twiddling their thumbs in waiting rooms. Providers are often distracted by the process of health management rather than focusing on the patient experience.
But as technology becomes more incorporated with hospitals and providers, the shift from process to patient is inevitable. Patient engagement steps to the forefront of importance. The process becomes automated and driven by the end-user, leaving more room for patient interaction and personalized check-ins with doctors. In the future, patients will have more options than ever before as they enjoy the freedom of shopping for providers, utilizing remote check-ins, changing appointment times with ease, and viewing their insurance coverage at a glance. These changes lean toward a patient-centric healthcare system, which is in everyone's benefit!
Invest In the Future
It is clear that technology will play a vital role in the transformation of healthcare over the next decade. With computers and applications taking over the humdrum tasks health professionals are faced with every day, providers are able to deliver better experiences for their informed patients.
But how will patients stay informed? By tracking their own health records. Transparency between doctors and patients is key for users to take full advantage of these progressive health management systems. The OneRecord app was built to give patients full control over their medical information, empowering them to make better healthcare decisions from one convenient, mobile platform. Learn more about how OneRecord can keep all your health history updated without the worry of doing it yourself!
Looking for more insights?
Sign up for our newsletter to get more updates. Don't miss a post!
You're all signed up!
Check your inbox soon for updates.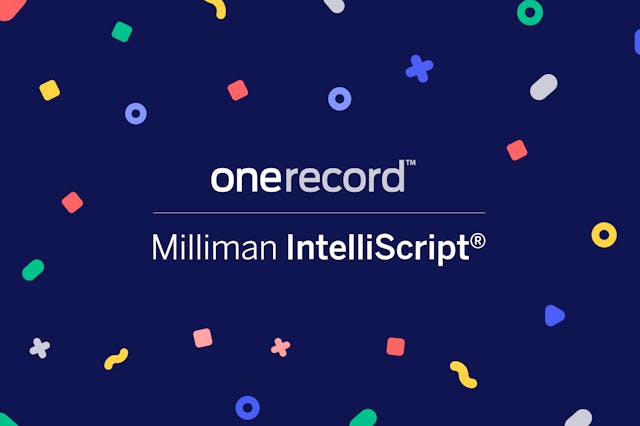 Jennifer Blumenthal
CEO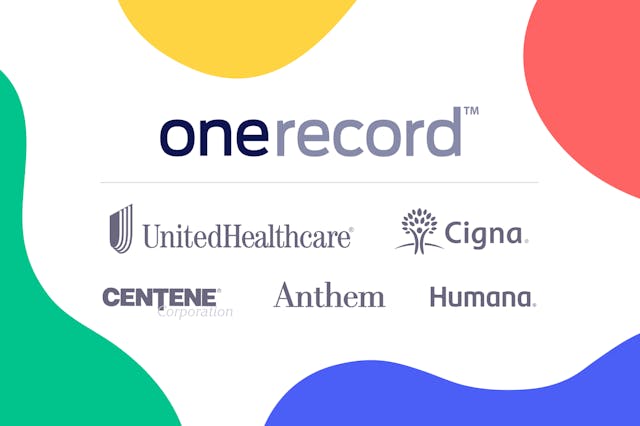 Jennifer Blumenthal
CEO

Jennifer Blumenthal
CEO
Take control of your health information
Get the full picture of your healthcare details now.
Join OneRecord