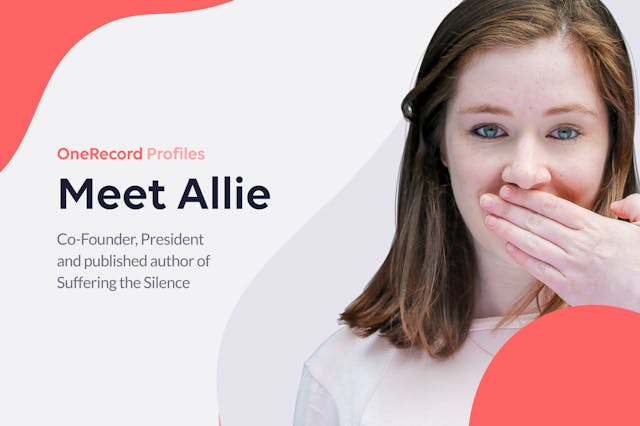 Meet Allie Cashel - OneRecord Profiles

Jakob Sauppe
OneRecord
Jun 15, 2021
OneRecord is a proud partner of Suffering the Silence, a nonprofit organization on a mission to tell the untold stories of those living with chronic diseases and disabilities. Through the efforts of Suffering the Silence President and Co-founder Allie Cashel, thousands of voices have been heard around the world and a community of often-overlooked lifestyles has blossomed in the face of clinical denial.
But the success of Suffering the Silence wasn't born overnight. Like the lives the organization reflects, the road to making a global impact was cultivated by compassion and personal experience. For Allie, the individual struggles of those suffering from unspoken illness hit close to home.
Allie was first diagnosed with Lyme Disease at only eight years old, but the grasp it held over her life hardly let up through middle school and high school. At the peak of her symptoms, Allie experienced a severe neurological flare which temporarily cost her the ability to read and caused severe problems with her speech. Reduced depth perception as a result of the condition nearly took her life across multiple car accidents in a short period of time. The spontaneous nature of Allie's chronic condition made for a terrifying time in her life.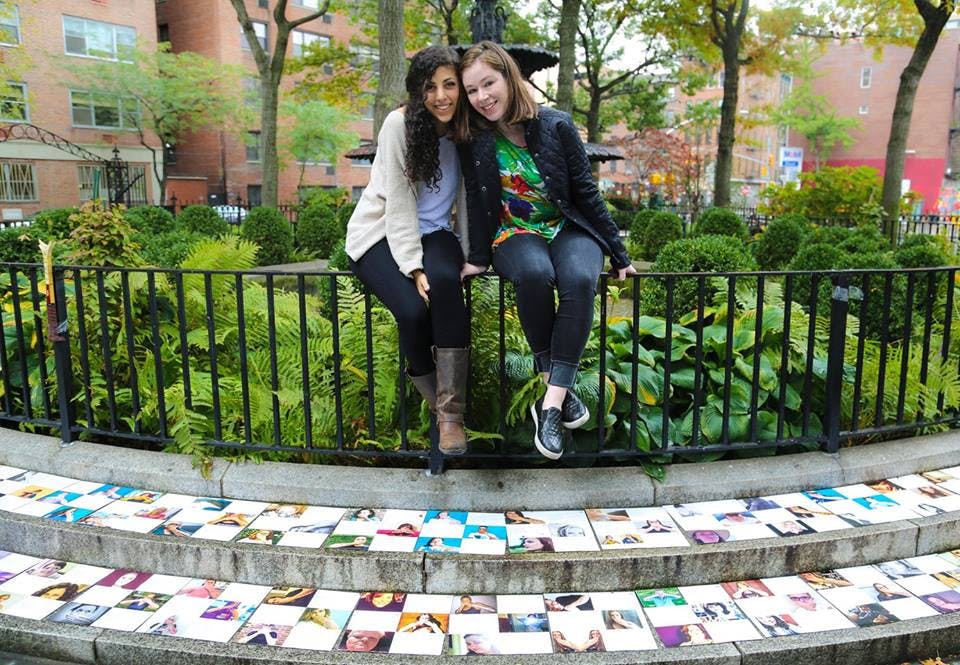 As a teenager, Allie was told the extent of her symptoms were part of a mental breakdown. Unfortunately, she learned this demoralizing response was all too common: about 50% of the medical world believes Lyme Disease cannot persist in the body past initial antibiotic treatment, and that further reported symptoms are nothing but delusions. But with the first case of Lyme Disease reported in the 1970s, Allie realized she was among the first generation to grow through adolescence with the disease. This meant there was little to no research on the ailments she experienced throughout her life and no real basis for the negligence of these physicians.
"Lyme is still a very new disease, and the mainstream medical world doesn't know very much about it," Allie said. "Science is not 100% unified about its nature. I think a lot of the mystery that surrounds Lyme is more the result of a lack of information than anything else."
The rejection of Lyme's chronic tendencies prompted Allie to write the memoir Suffering the Silence, a book featuring not only Allie's journey with the disease, but also the journeys of many other Chronic Lyme patients. When people associated with different sicknesses and disabilities aside from Lyme Disease stepped forward during her book tours, she realized she wasn't alone—there were many others out there quietly suffering the dismissal of the medical community and the ambivalence of the public surrounding a slew of other chronic conditions.
Allie recognized there were challenges surrounding the culture and stigmas of chronic disease which needed to be confronted head-on. It was time to end the silence and speak up.
Following the inspiration of her memoir and numerous conversations with her close friend Erica Lupinacci, Allie set out to construct a space where people could feel empowered to share their stories and be heard for the first time. Alongside Erica and Creative Designer Amanda Crommett, Allie created the organization Suffering the Silence to leverage the power of storytelling to break stigmas around the experiences of chronic illness and disability.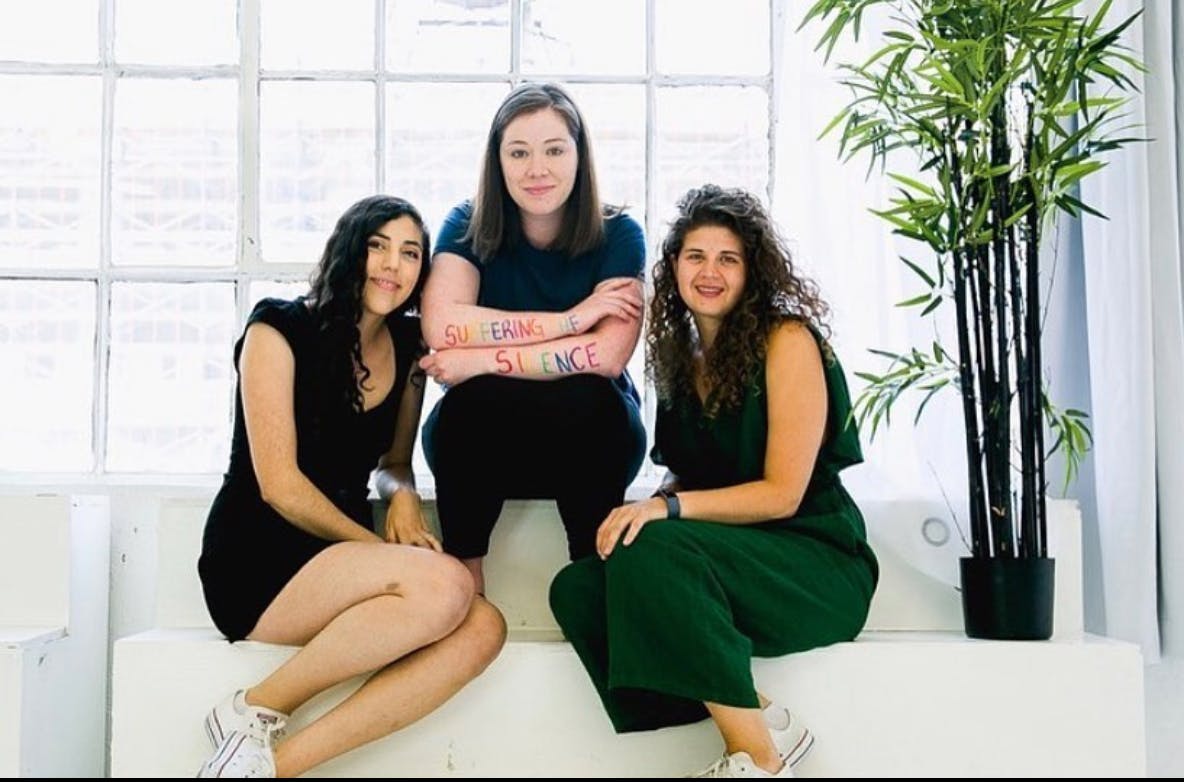 "I'm a real believer in the power of stories to build empathy," Allie said, "and often when we tell our stories with all the raw, ugly, painful parts, people don't walk away feeling sad. Instead, they walk away thinking, 'wow, that person was really strong.' I think the more we're able to normalize pain and suffering as part of the human experience and not as something to feel shameful about, people will have an easier time managing their health and finding support."
Since its beginning in 2016, Suffering the Silence has gone on to host storytelling events, retreats, and campaigns, allowing the illness and disability community to get involved and share their experiences with others. The organization also hosts the Marching With Me campaign, a mission which originally partnered attendees in the 2017's Women's March with pictures of those who couldn't join due to their medical complications. Today, Marching With Me continues to give families, friends, and patients a chance to have a presence at rallies and protests around the world when their conditions limit them from attending in person.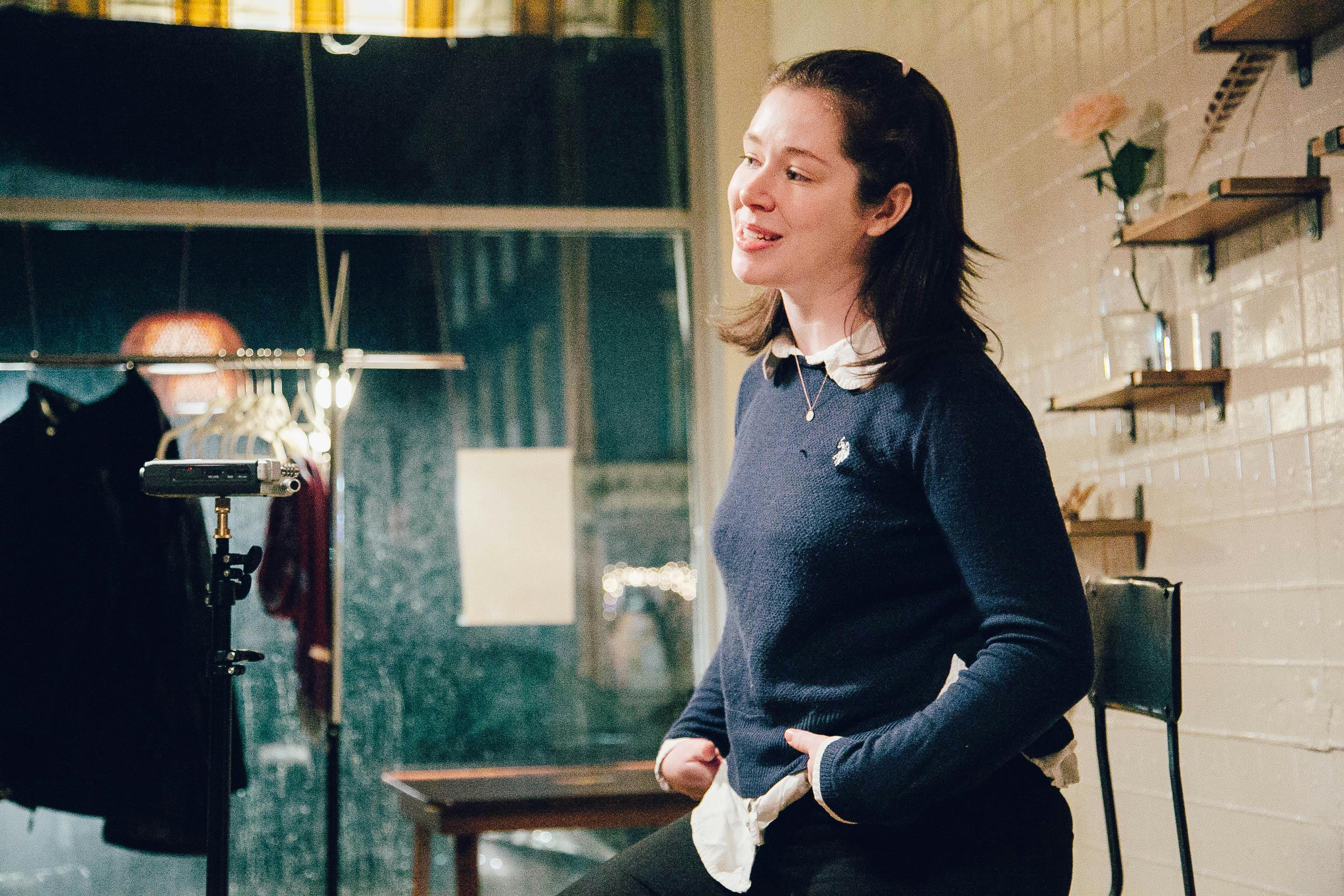 Suffering the Silence has also made its staple in the visual arts to portray the lives of those affected by this deafening silence. Media undertakings including film projects and photoshoots demonstrate these stories like never before, with the organization's impactful documentary Trust Me, I'm Sick becoming a 2021 Webby Award Honoree.
Given the humanitarian splash the nonprofit wanted to make, it was almost like Suffering the Silence was destined to meet OneRecord.
Allie first met OneRecord CEO Jennifer Blumenthal at the in-person Care Fair in New York City. No sooner did they start talking than it became apparent Suffering the Silence was committed to the same patient empowerment mantra as OneRecord, and a partnership to improve people's healthcare journey was a natural step away. The rest is history: OneRecord and STS embarked on a strategic partnership to give a voice to patients' stories and co-design the future of healthcare.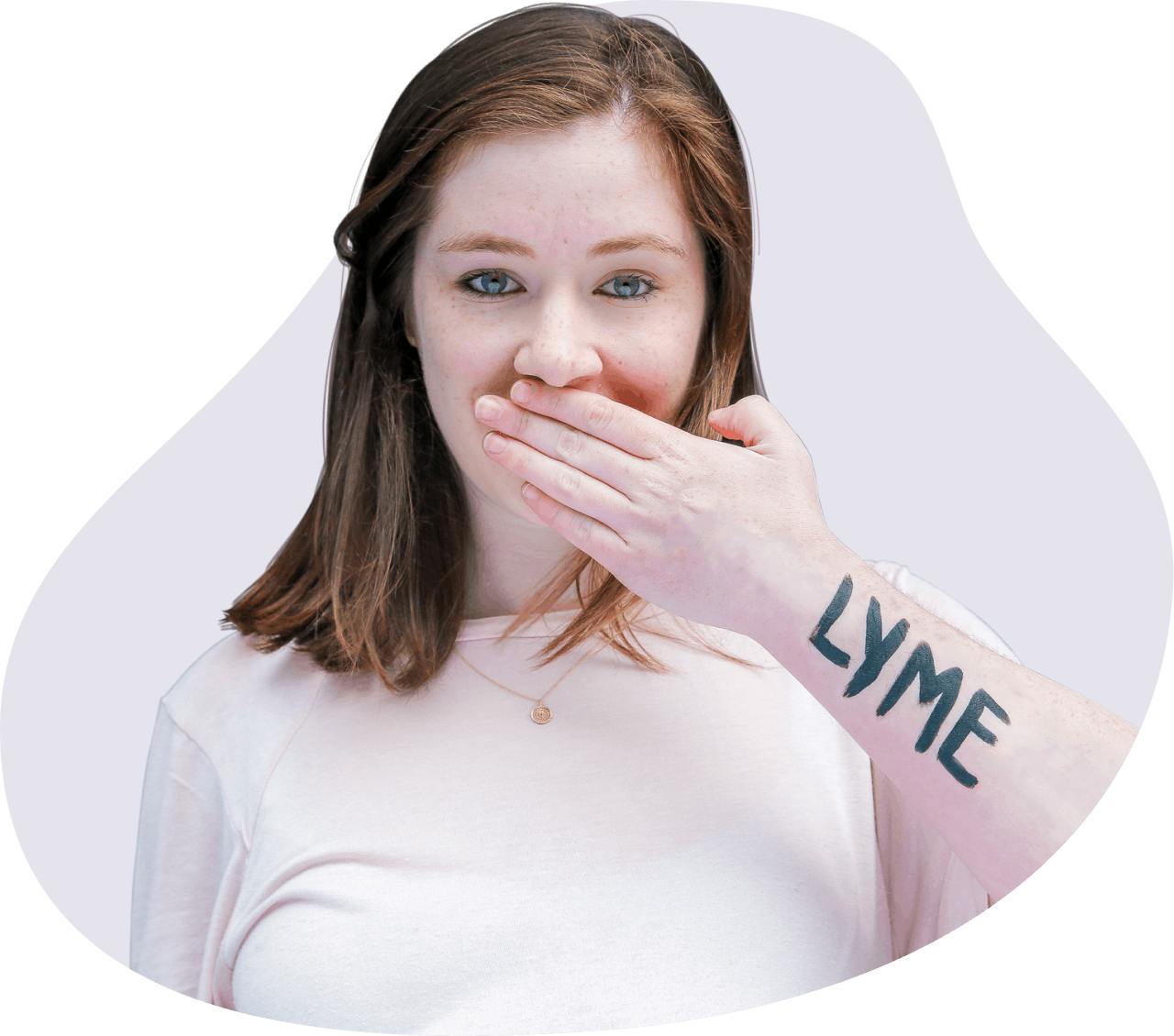 OneRecord also gave Allie an edge over managing her own health. One personal challenge for Allie involved taking responsibility for her own health after growing into an adult. "My parents managed my care growing up," Allie said. "I didn't know where any of my records were. I didn't know where my parents kept information about past treatments, and that's really relevant to the work OneRecord is doing."
With this strong partnership forged, Suffering the Silence aims to provide even more opportunities for community building in the future, including opening more spots for the organization's retreats and gatherings to bolster the drive of their mission through story, art, and media. Allie hopes to further expand the organization's outreach to discuss the cost of care, supplying the illness and disability community with the knowledge and skills to make the best medical choices in their lives.
Suffering the Silence has touched countless lives by giving those with chronic conditions a place to have their voices heard. OneRecord is a proud supporter of the organization's work and anticipates the resounding impact Allie and her team continues to make every single day. The silence has lasted long enough; join OneRecord and Suffering the Silence by making some noise!
Looking for more insights?
Sign up for our newsletter to get more updates. Don't miss a post!
You're all signed up!
Check your inbox soon for updates.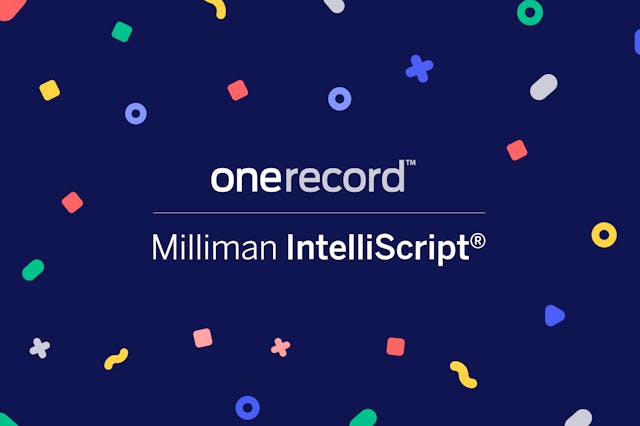 Jennifer Blumenthal
CEO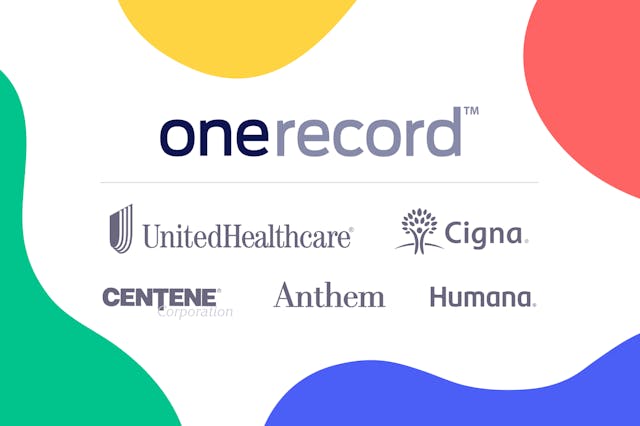 Jennifer Blumenthal
CEO

Jennifer Blumenthal
CEO
Take control of your health information
Get the full picture of your healthcare details now.
Join OneRecord