Can I Get My Medical Records On the Apple Health App?

Jakob Sauppe
OneRecord
Jul 28, 2021
Ever since releasing groundbreaking devices like the original iPod Touch, Apple's knack for technological innovation has extended through its lines of iPhones, iPads, and Apple Watches. It comes as no surprise that Apple has now expanded its horizons to the healthcare industry in the form of Apple Health.  
Coming prepackaged in most of Apple's products means that the application is easily accessible and simple to find. But as useful as the Apple Health App is for tracking steps and managing diets, many of its users want to take it a step further by integrating their medical records into their smart devices. So does Apple Health contain this functionality?
Does Apple Health Offer Medical Record Tracking?
The short answer is: yes. Although the Apple Health App was initially created for monitoring personal health goals, the program has since been upgraded to allow users to import health information from supported practices, hospitals, and other healthcare providers. This is a particularly useful feature for keeping an eye on your medical records across your Apple devices.
Unfortunately, this handy highlight of the app is often missed by users due to its somewhat hidden nature. Here's the gist of how to get your medical records into your Apple Health App.
How To Import Your Health Information To Apple Health
First, locate the Apple Health App on your smart device and open it up. Choose the "Browse" tab at the bottom of the screen to reach a list of all the app's functions listed under "Health Categories." Scroll all the way down the list to find a "Health Records" section hidden away. Select "Add an Account" to get started.
Your device will then ask to know your location. If you select yes, the suggestions list will automatically populate with nearby hospitals, clinics, and private practices in the area which are compatible with Apple Health. Scroll through the names until you find your provider. Choose its title, and the app will present a summary of data your provider can share with the Apple Health App, along with connection options within that provider's online portal. Tap "Connect to Account." Once you get through the portal's login process, your health history will be available to store in the Apple Health App.
If you deny your device to know your location, you'll have to manually search for your provider of choice. 
After your medical records are imported, you can navigate back to the "Browse" tab and find your health records automatically imported to the app under the "Health Records" section at the bottom. From here you can view important aspects of your health history with the providers you integrate, including clinical visits, testing results, diagnoses, and lab work.
Repeat this process for each healthcare source you wish to add, and soon you'll have access to your health information at a glance. But before you do...
Get Your Health Records On Any Device With OneRecord
Although Apple Health is effective and convenient, it suffers from the same problem Apple's other first-party endeavors experience: being landlocked to Apple products only. This creates difficult situations when trying to view your health records from different devices like PCs or Android phones. The troubles are even greater for people who don't even own an Apple product, meaning Apple Health is altogether unusable for them. And sharing data with doctors or family members that are not in the Apple ecosystem is a hassle.
With OneRecord these problems are solved.  Our team at OneRecord is devoted to bringing the full control of your health information back into your hands, regardless of your technology preferences. 
The OneRecord app was made specifically to organize your medical records across multiple platforms and devices—including Apple products. Never worry about compatibility issues again - download the OneRecord app now to store all of your health records in one place, wherever and whenever you need them.
Download on the Apple App Store or Google Play. Or get started on the web here.
Looking for more insights?
Sign up for our newsletter to get more updates. Don't miss a post!
You're all signed up!
Check your inbox soon for updates.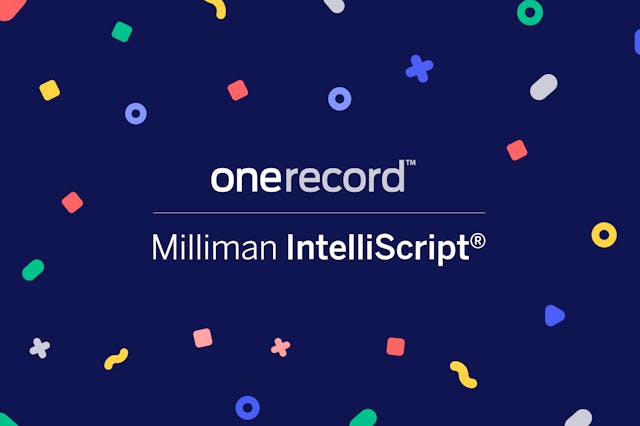 Jennifer Blumenthal
CEO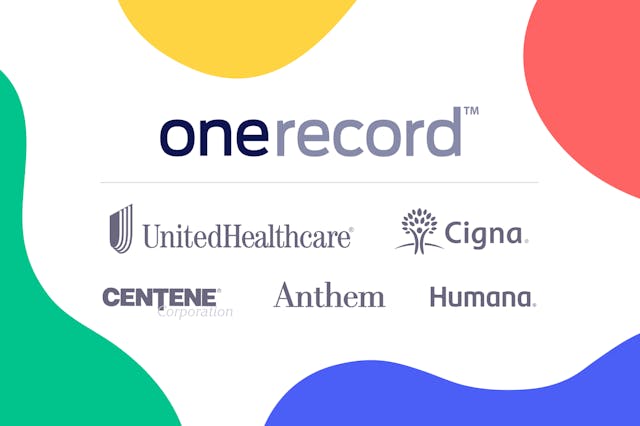 Jennifer Blumenthal
CEO

Jennifer Blumenthal
CEO
Take control of your health information
Get the full picture of your healthcare details now.
Join OneRecord